Description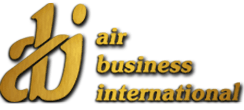 Απαιτητική αλλά καλά αμειβόμενη εργασία σε ένα διεθνές ανταγωνιστικό περιβάλλον.
Ναύλωση ελικοπτέρων , ιδιωτικών αεροπλάνων και πτήσεων cargo στην ελληνική και διεθνή αγορά.
Εξειδίκευση και απόκτηση εμπειρίας σε ένα ανερχόμενο τομέα.
Ανάπτυξη δεξιοτήτων με τη συμμετοχή σε σεμινάρια σχετικά με το αντικείμενο και ταξίδια σε όλο το κόσμο.
Aπαιτήσεις :
ΕΧΕΙΣ Η' ΠΡΟΤΙΘΕΣΑΙ ΝΑ ΑΠΟΚΤΗΣΕΙΣ ΔΕΛΤΙΟ ΠΑΡΟΧΗΣ ΥΠΗΡΕΣΙΩΝ?
ΕΠΙΚΟΙΝΩΝΕΙΣ ΓΡΑΠΤΑ ΚΑΙ ΠΡΟΦΟΡΙΚΑ ΑΡΙΣΤΑ ΣΤΗΝ ΕΛΛΗΝΙΚΗ Η' ΚΑΙ ΣΤΗΝ ΑΓΓΛΙΚΗ ΓΛΩΣΣΑ?
ΧΕΙΡΙΖΕΣΑΙ ΑΨΟΓΑ ΗΛΕΚΤΡΟΝΙΚΟΥΣ ΥΠΟΛΟΓΙΣΤΕΣ ΚΑΙ ΚΑΤΑ ΠΡΟΤΙΜΗΣΗ ΓΝΩΡΙΖΕΙΣ ΤΟ WORD PRESS?
ΚΑΤΟΙΚΕΙΣ ΣΤΑ ΝΟΤΙΑ ΠΡΟΑΣΤΙΑ?
ΕΙΣΑΙ ΔΙΑΤΕΘΕΙΜΕΝΟΣ ΝΑ ΑΚΟΛΟΥΘΕΙΣ ΣΤΟ ΠΡΟΓΡΑΜΜΑ ΕΡΓΑΣΙΑΣ ΑΕΡΟΠΟΡΙΚΗΣ ΕΤΑΙΡΙΑΣ? ( 8 ΩΡΕΣ / 5 ΜΕΡΕΣ ΤΗΝ ΕΒΔΟΜΑΔΑ ΑΛΛΑ ΜΕ ΕΝΑΛΛΑΓΗ ΒΑΡΔΙΑΣ ΜΕΣ ΣΤΟ 24 ΩΡΟ)
ΕΧΕΙΣ ΔΙΠΛΩΜΑ ΑΥΤΟΚΙΝΗΤΟΥ?
ΓΝΩΡΙΖΕΙΣ ΚΑΠΟΙΑ ΑΛΛΗ ΞΕΝΗ ΓΛΩΣΣΑ?
ΕΧΕΙΣ ΣΠΟΥΔΕΣ ΣΧΕΤΙΚΕΣ ΜΕ ΤΟ ΑΝΤΙΚΕΙΜΕΝΟ Η΄ ΠΡΟΥΠΗΡΕΣΙΑ?
ΜΠΟΡΕΙΣ ΝΑ ΑΝΤΑΠΟΚΡΙΘΕΙΣ ΣΤΗΝ ΠΙΣΤΗ ΕΚΤΕΛΕΣΗ ΟΔΗΓΙΩΝ ΚΑΙ ΝΑ ΑΚΟΛΟΥΘΕΙΣ ΤΙΣ ΔΙΑΔΙΚΑΣΙΕΣ? ( SOP )
About Air Business International
We work closely with brokers on chartering, leasing, purchase and sale transactions in each of our markets across Europe and International. A broker's role is invaluable to ABI, ensuring absolute integrity and an understanding of our core principles in each transaction. In recognizing that, we work diligently to cultivate strong, value-added relationships with the broker community.
For all the above we have built a specially designed platform to be in direct contact and provide them with tools made just for them.