Trainee Air Charter Brokers based in Athens
Description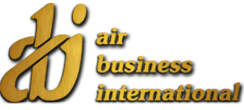 We are looking for Trainee Air Charter Brokers based in Athens, Greece effect of immediately!
Excellent computer knowledge is required, good use of the English language with other languages welcome.
Some Aviation background will be appreciated.
Please send us your CVs and our team will get back to you.
About Air Business International
We work closely with brokers on chartering, leasing, purchase and sale transactions in each of our markets across Europe and International. A broker's role is invaluable to ABI, ensuring absolute integrity and an understanding of our core principles in each transaction. In recognizing that, we work diligently to cultivate strong, value-added relationships with the broker community.
For all the above we have built a specially designed platform to be in direct contact and provide them with tools made just for them.